https://secure.38degrees.org.uk/page/contribute/stop-the-badger-cull-taf
The above site will forward an e-mail to your mp.
I understand the helpless fury of farmers, that successive governments had done little to support the rural community or find real solutions to the problems.
HOWEVER, there is no proper evidence for the cull, the costs of the cull have not been compared to the costs of vaccination. The unforseen problems of corpse disposal, spread of other diseases and the changes to local ecological niches has not been modelled properly. Please stop yet another scandalous piece of knee jerk legislation lead us into this criminal act against nature.
Badger cull 'mindless', say scientists
Government's chief scientist among those who dispute evidence used to justify killings, which may begin imminently:
See today's Observer article, the picture is linked to the page: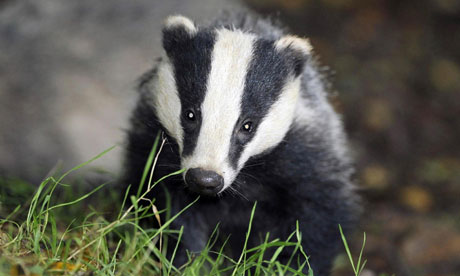 There are also petitions to be signed
We have learned nothing: years up years of meddling with nature, reaping the whirlwind of disasters that we create and yet we still persist in learning nothing.