I have been thinking a lot about my job this week (triggered by the calls for industrial action by my union). It has made me examine what it is I do and, perhaps more importantly, why I do it.
I often think about the gifts I was given by the educators in my life: My dad, who taught me how to look and really see what was in the world. Every Sunday we would walk; woods, canals, fields and meadows. He taught me the names of plants, insects and animals; he showed me where to find their homes and their feeding grounds. My mum: who taught me how to knit, cook and listen; she shared her love of stories. I can remember sitting on the floor listening to her read to me; something we continued to share until I was 12 (at which point her eyesight failed her finally and she could no longer read at all).
I think about the friends and family. Norman Hawley, who was my dad's best friend, he kept chickens and geese; cats and dogs. He gave me so much I cannot even begin to describe it, a true Derby-shire countryman, he imparted wisdom and knowledge; humour and love.
My grandparents, each with their own skills and passions, experiences and histories that they shared freely. I know about Cockney rhyming slang and what it was like on Covent Garden market (when it was a real market); I know what ploughing champions did to get their horses ready; I know how to make left overs stretch and stretch; I know what a tailor really does; I know what it was like to grow up in the Potteries and how teapots were really made. All this before I even went to school. I give thanks to these people, they gave me the key to the beautiful garden and helped me to open the door and go through.
I was very fortunate, my primary school was one of those that exemplified all that is good about state education. A small school, with a range of children (although few ethnic families). We were taught by a dedicated and enthusiastic staff, under the watchful eye of the most wonderful headmaster. I was taught to love stories, music and drama; I was coached through maths and had my interest in the world nurtured. We had a fantastic school field that backed onto the local farm, we were surrounded by trees at the back and houses at the front. We had a school pond, complete with frogspawn and mini-beasts (dragonfly larvae et al).
I was read marvellous tales, which spurred me on to learn to read them for myself. I was taught to paint and draw, to this day I can still remember making the collage of the Highwayman, that hung outside the classroom door. I can remember being taken to Foxton Locks to see how canals move water up hill.
I will never forget our wonderful supply teacher, Mr Staniforth, who taught me coordinates through drawing; we made fish and string pictures using maths principles (I finally saw some point to numbers).
Later on I was inspired and taught by a range of good teachers: Mrs Robinson, Mr Grimes, Mr Jelly, Mr Tidmarsh; names that conjure up images of lessons I didn't want to leave, achievements I did not think I was capable of. Sadly in this list there are others who demotivated me and left me dispirited. People who seemed not to like teaching, were irritated by children; who thought current politics was more important than the next generation.
All of this made me who I am; these people shaped my ability to learn and opened the doors to the things I have enjoyed as I have grown. They are the people I draw upon to help my own children, often considering what they would do to help me..
Now it is me who is in the position to inspire, motivate and encourage the love of learning. It is an amazing role!
I have always thought of learning as a voyage into uncharted waters, led by the maps of others. I think of myself as the helmsman, who keeps the ship moving, helping to steer it in the direction that the children need.
When you consider that the current climate, it is extremely hard to steer through and the waters are rather choppy right now.
Politicians talk about standards in education, without truly understanding what that involves and entails. I agree that we should aspire to enabling our children to read, write and be able to handle numbers. They will live in a world where they will be surrounded by media, clamouring for their input, over stimulating their senses and never giving them the time and space to just be.
What I want for my children (both my own boys and the children who come and go from my classroom) is the ability to unlock those wonderful boxes. The ones called story, history, nature, science, engineering, art, music, mathematics, geography and most importantly: the future. My job is to give the children the keys to the boxes and the ability to read the maps contained within. I want to read them stories and for that to make them want more, so much so that they go and find the stories for themselves.
I want them to investigate and experiment, ask questions:
"What happens when I mix these two together?" ; "If I do this what will happen?"; "Where did that come from?" and above all "Why?".
I want them to be encouraged to find the answers, nothing beats that moment when a child shines at you with the words "Ooooh, I get it!".
Teaching is a privilege; it's reward is knowing that you have (in some small way) added to the sum of a life and you helped a child to see the wonder of the world.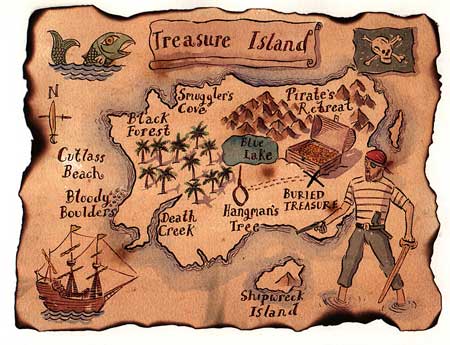 I have no wish to comment on the rights and wrongs of this Wednesday, on the state of the department of Education and the rights and wrongs of private, state, Steiner or Montessori education. Each of the latter has it's good and bad sides, some more than others. Perhaps what I would like to say is that even the very poorest of state schools, sink estates, ghetto-ised communities deserve an inspiring education; perhaps even more so.
I am exceptionally lucky in that I work in a school with an ethos and vision I share and a head who allows me room to be creative. I am equally lucky that my boys are in a similar school; both in an area of the country that the government believes to be failing.
We have a duty to our children, they are the ones who will have to fix the problems we have laid out for them. Let's make sure that we give them the tools with which to do it.